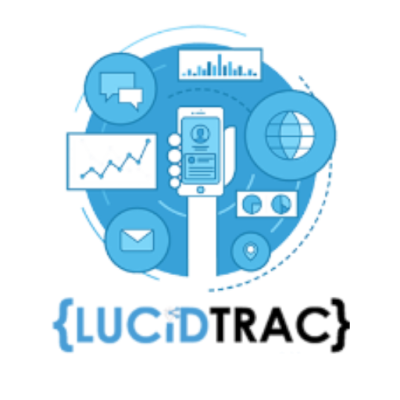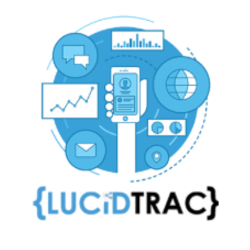 You have found
LucidTrac

, you can now STOP your search for your #1 Alternative to Zoho CRM?

If you're looking for a top-notch communications platform that offers all the bells and whistles your team needs, look no further than LucidTrac . Our intuitive platform is designed to make collaboration easy and efficient, whether you're working on a small project or a large-scale initiative. With LucidTrac, you'll have everything you need to stay on track and get the job done right - on time and within budget. Trust us, your team will thank you!
Features of
LucidTrac
LucidTrac ERP software platform is the product of 2 decades of dedication and hard work. We set out to build a set of tools to help manage our customers and services, and we're proud to say that we succeeded beyond our wildest dreams. Now, our customers are using LucidTrac to manage their own customers, and the results have been amazing. We're thrilled that our product is making such a positive impact on our customers' businesses, and we can't wait to see what the future holds for LucidTrac. Thanks for being part of our journey and for allow us to be a part of yours!
Are you looking for a way to streamline your business and make things run more smoothly? Look no further than
LucidTrac
! Our easy-to-use platform offers a one stop shop for all the services you need to manage any business, from small to enterprise. With powerful features like service ticket tracking, invoicing and time tracking, inventory management, customer relationship management, (SLA/SDL) monitoring, payment processing of invoices, password management, document scanning, knowledge base, debt collection etc.,
LucidTrac
has everything you need to get the job done. Plus, our intuitive interface makes it easy to get up and running quickly. So why wait?
Compare
LucidTrac

to other online platforms

To help you get a better understanding of your needs by comparing LucidTrac to other online ERP / SaaS platforms.

LucidTrac offers a comprehensive solution to streamline all of your business operations.

With its fully customizable features, LucidTrac allows you to tailor the platform to meet the specific needs of your business.
So what are you waiting for?
What Do People Say?
I have known Victor for over 20 years and can honestly say he is one of the most gifted computer programmers I have seen. Together we have built many wonderful tools & applications for my customers. His team and his talents can not be understated, and as I like to call them miracle workers and amazing problem solvers. At any given point we will always have 2 or 3 projects in the works and all from happy customers. Thanks Victor and OmniV~ for all your hard work and dedication to your craft.
We have been using OmniV~App Suites since 2010 this was well before they relaunched as LucidTrac and will never switch to anything else. We have tried many other systems but OmniV~App Suites ( LucidTrac ) is in a world all it's own.
In 2007 we began our adventures with Victor & OmniV~, We have since integrated all of our ERP/CRM services, Inventory and Asset Tracking through their LucidTrac ERP/CRM. Our team has worked hand in hand with OmniV~ QA department to build customer RDI solution into LucidTrac that others could not deliver on. From there we have expanded to using TraX & Google Cloud Services linked through the LucidTrac. Thanks OmniV~ for all the hard work and dedication.
Sometime in mid 2011 we began using the OmniV~App Suites CRM to track and manage our DEBT-LEADS. This was a completely CUSTOM application built with the help of the QA-Team @ OmniV. These guys can truly take any vision and make it a reality. Thanks OmniV~
We started using LucidTrac - TraX in conjunction with our Regsicope (RDI) report center; They have made the process of tracking our returned checks a breeze and there application is easy and quick to use; The built in TEMPLATE system lets us generate collection and notices for direct mailing. They have made this part our lives smoother in this process. Thanks OmniV~
We have been using Omni V since 2011. There team and service is impeccable. We highly recommend them to anyone looking for there services that they offer. They are highly qualified and very reasonable on their pricing. You will not be disappointed at all with OmniV~. Sincerely, Michael A.
We found LucidTrac - Trax by lucky accident back in January of 2016 and the team has been nothing but the best in getting us collecting on our returned check items. Trax has been an amazing tool that allows us to take care of a this unfortunate part of the distribution and fulfillment process.
We reached out to OmniV in mid 2011 after our website was shall we say seen better days. There team was able to address our issues and have provided us with outstanding service and support since then. We are happy Victor and his team our on our side to make managing emails and our website a breeze.
Get a free 30 minute demonstration of our comprehensive ERP software platform now! Say goodbye to cumbersome and expensive solutions with our easy-to-use platform.