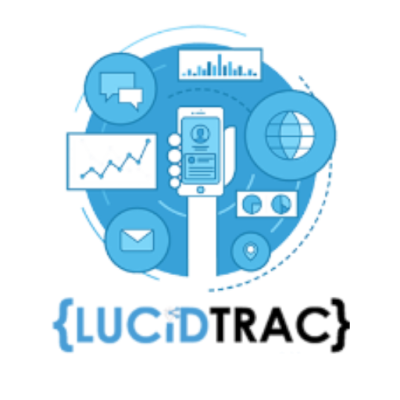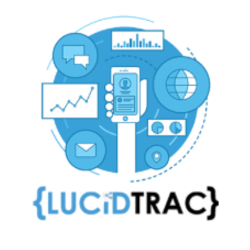 You have found
LucidTrac

, you can now STOP your search for your #1 Replacement to Zoho CRM?

If you're looking for a top-notch communications platform that offers all the bells and whistles your team needs, look no further than LucidTrac . Our intuitive platform is designed to make collaboration easy and efficient, whether you're working on a small project or a large-scale initiative. With LucidTrac, you'll have everything you need to stay on track and get the job done right - on time and within budget. Trust us, your team will thank you!
Experience seamless business scaling like never before!
LucidTrac
is a versatile and scalable cloud-based ERP (Enterprise Resource Planning) software platform, designed to accommodate businesses of all sizes, ranging from solo entrepreneurs to large organizations with hundreds of employees. By utilizing
LucidTrac
, you and your team can concentrate on growing your business while we deliver a comprehensive suite of feature-rich software services tailored to your specific needs.
Unleash Your Self Motivational Power

Introducing the #softwareKing Motivational Mobile App Section: Unleash Your Self Motivational Power
At LucidTrac ERP, we are proud to announce the launch of an exciting new section within our Mobile App: #softwareKing. Designed to inspire, empower, and uplift, #softwareKing brings you an exclusive collection of Daily Motivational Videos, curated to fuel your ambition and drive your success.
With the #softwareKing section, we believe that motivation knows no bounds. That's why we have made these inspirational videos accessible to everyone, without the need for an account or any subscription fees. Simply download our app, and immerse yourself in a world of powerful messages and transformative insights.
Features of
LucidTrac
LucidTrac ERP software platform was created over the last 20+ years with a whole lot of dedication and hard work. Our goal was to make a set of tools that would help manage our customers and services, and we're happy to say we've gone even further than we imagined. Now, our customers are using LucidTrac to manage their own customers, and the results have been awesome. We're excited that our product is having such a positive effect on our customer's businesses, and we can't wait to see what the future has in store for LucidTrac. Thank you for joining us on this journey and for letting us be a part of yours!
100% Fully Responsive
Using the latest in browser technologies to bring you a platform usable across any device with a Internet connection
Powerful Functionality
LucidTrac is your one stop shop for all of the services you need to manage any business from small to enterprise. With LucidTrac's powerhouse features like Service Ticket Tracking, Invoice & Time Trackers, Inventory Management , Customer Relationship Management, (SLA/SDL) Monitoring, YMS (Yard Management Services), Payment processing of invoices, password management, document scanning, knowledge base, debt collection etc., we have everything covered!
Fast Loading
LucidTrac is always looking for ways to reduce the waiting times of page loads, which can save you real money. LucidTrac uses multi-threading to increase loading speeds, making it easier for users to navigate our platforms features.
Over 20+ Awesome Dashboards Sections & Still Increasing..
Our dashboard lets you see what is going on in real-time; From Voice Call, Inbound/Outbound SMS Communications, Leads, Accounts, Tickets to Who is Working now...
10+ Integrated Partners
Even though LucidTrac offers some of the same services as our partners. We know that sometimes switching completely to a new tool or platform is not an option. We're confident that our integrations will provide a seamless experience for your team. We've integrated with some of the biggest names in the business world, including Google, Salesforce, Five9, Constant Contact, Twilio, and Stripe. This allows us to offer a robust set of services that can blend your current operations into our environment without any hassles.
Custom
LucidTrac

Programming

Every customer we service is different from the last. Each user's needs will change daily and our programming team is here to bring your visions to reality. "Go Ahead and Dream it, We will build it…"
Are you looking for a way to streamline your business and make things run more smoothly? Look no further than
LucidTrac
! Our easy-to-use platform offers a one stop shop for all the services you need to manage any business, from small to enterprise. With powerful features like service ticket tracking, invoicing and time tracking, inventory management, customer relationship management, (SLA/SDL) monitoring, payment processing of invoices, password management, document scanning, knowledge base, debt collection etc.,
LucidTrac
has everything you need to get the job done. Plus, our intuitive interface makes it easy to get up and running quickly. So why wait?

Visit our YouTube channel at https://youtube.com for help and videos about the #LucidTrac Platform.

Visit the
#softwareKing YouTube Channel Today
and Unleash Your Self Motivational Power
So, Why Our Platform
LucidTrac?
#LucidTrac ERP Software Suite is changing the way businesses handle their customer relationships. This software is cloud-based, providing a comprehensive range of tools for managing all aspects of your business. Whether you need to manage customer information, billing, support requests, or project management, #LucidTrac has you covered.
One of the most notable features of this software is its flexibility. We recognize that every business has unique needs, and our software is designed to adapt to those needs. Whether you're a small business or a large corporation, #LucidTrac can be tailored to fit your requirements. It is customizable and scalable, making it an ideal solution for businesses of all sizes and industries.
Our customer relationship management (CRM) software is second to none. #LucidTrac makes it easy to manage all aspects of your customer relationships, from initial contact to ongoing support. Our software streamlines communication with your customers, allowing you to track interactions and respond promptly to requests. Our support and help desk tools make it easy to manage support requests and resolve issues efficiently.
Billing can be a headache for many businesses, but with #LucidTrac, it doesn't have to be. Our billing tools are designed to simplify invoicing and payment processing. You can automate invoicing, set up recurring billing, and accept payments online. Our software integrates with popular payment processors, giving you the flexibility to choose the best option for your business.
Finally, project management is a vital aspect of any business, and #LucidTrac makes it easy. Our project management tools help you keep track of tasks, deadlines, and team members. You can assign tasks, track progress, and collaborate with your team in real-time. Our software makes it easy to manage even the most complex projects.
At #LucidTrac, we're proud of our software and how it can streamline operations and improve a business's bottom line. We're confident that our software can benefit your business, and we're happy to offer a free demonstration to show you how it works. Contact us today to learn more about #LucidTrac ERP Software Suite and how it can help your business grow and thrive.
And the Biggest Perk and Feature Is !!

Unlimited Organizational Users
#LucidTrac is an all-in-one ERP/SaaS/CRM service that offers powerful features like Click to Call, SMS Support, Service Ticketing, Email Marketing, Inventory & Asset Tracking, Network & IP Host Support, and much more.
Best of all, when you run a #LucidTrac ERP software subscription you get all of these features for your users! That's right, unlimited users for as long as you run a #LucidTrac ERP software subscription. So if you're in need of a powerful and feature-rich ERP/SaaS/CRM service, be sure to check out #LucidTrac. You won't be disappointed!
Reach out to #LucidTrac today to get a demo of our amazing software platform.
It is worth noting that the availability of unlimited user accounts does not necessarily entail unrestricted access to all features of a service. Certain features, such as premium voice, SMS, MMS services, additional DIDs (Direct Inward Dialing), or supplementary storage may require monthly service usage payments. It is crucial to be cognizant of the varying types of fees that may be associated with utilizing a specific service to avoid incurring unexpected expenses. By doing so, individuals can effectively manage their finances and ensure that they are not caught off guard by unforeseen costs.
So, What Can
LucidTrac

*Replace?

LucidTrac

is a versatile piece of software that can be used to replace a number of online services. It can be used for project management, time tracking, invoicing, and even file sharing.

LucidTrac

is easy to use and has a wide range of features that make it a great choice for businesses of all sizes.

LucidTrac

is also well-supported, with a team of experts available to help you get the most out of the software. If you're looking for a comprehensive solution that can meet all of your business needs,

LucidTrac

is definitely worth considering.
CRMS
SERVICES

& TICKETING

PROJECTS

& COMPLIANCE

Salesforce

HubSpot

SugarCRM

Zoho CRM

ZenDesk

FreshDesk

Monday

FreshWorks

LeadPages

PipeDrive
COMM

UNICATION

S
INVOICING

/ ACCOUNTING

ORG M

ANA

G

EME

NT

Constant Contact

MailChimp

Slack

Vonage

Ring Central

Zapier

Rocket Collector

Quickbooks Cloud*

DocuSign

LeadPages

PipeDrive

Calendly

Fishbowl

NetSuite ERP

Atera
* not all features available from the platforms above have been migrated to

LucidTrac

. Our ERP software platform

LucidTrac

is a community driven ERP allowing for features request to be sent in and then voted on by active users.
Thanks for your consideration reach out to us anytime if you have questions that are still unanswered.
Discover the Future of Software Solutions with LucidTrac!
In today's fast-paced digital world, innovative software solutions are the lifeblood of thriving businesses. That's why at LucidTrac, we specialize in crafting tailor-made software projects that not only enhance efficiency and elevate customer experience but also drive profitability to new heights.
As your trusted software development partner, we are eager to assist you in:
🚀 Streamlining existing processes for optimized performance
🌐 Embarking on ambitious, large-scale projects to transform your business
💡 Addressing your unique pain points and developmental needs with precision
Don't let your business be left behind. Experience the LucidTrac advantage:
👩‍💻 Expert team of passionate software developers
🌟 Bespoke, cutting-edge solutions to conquer your challenges
🔒 Commitment to quality, security, and long-term support
Ready to unlock your business's true potential? Get in touch with us today:
📧 software-development@lucidtrac.io
Elevate your business to new heights with LucidTrac - where innovation meets excellence.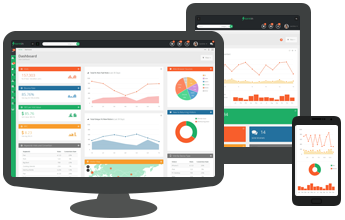 LucidTrac
Responsive
On All Devices
Our responsive theme makes it easy to place our platform on any device you might have, whether it's a phone, tablet, or computer. You can access all the same features and content, no matter what device you're using. Plus, our responsive theme is designed to be as user-friendly as possible, so you'll never have to worry about trying to figure out how to use it. If you have any suggestions on how we can improve our responsive theme, please let us know. We're always looking for ways to make our platform better for our users. Thanks for your feedback!
LucidTrac

Sample Screen Shots*

*images and layouts subject to change
Thanks for your consideration reach out to us anytime if you have questions that are still unanswered.