Opps! 404
Something you are looking for has either moved or been misplaced ;{ Sorry About That
So, Why Our Platform
LucidTrac?
#LucidTrac
ERP Software Suite is revolutionizing the way businesses manage their customer relationships. Our cloud-based software is a game-changer in the industry, delivering a robust suite of tools for managing all aspects of your business. Whether you need to manage customer information, support requests, billing, or project management,
#LucidTrac
ERP Software Suite has you covered.
One of the key features of our software is its flexibility. We understand that businesses have unique needs, and our software is designed to be molded to fit those needs. Whether you're a small business just starting out or a large corporation with complex requirements,
#LucidTrac
ERP Software Suite can adapt to your needs. Our software is customizable and scalable, making it the ideal solution for businesses of all sizes and industries.
Our customer relationship management (CRM) software is second to none. With
#LucidTrac
ERP Software Suite, you can easily manage all aspects of your customer relationships, from initial contact to ongoing support. Our software streamlines communication with your customers, making it easy to track interactions and respond quickly to requests. Our support and help desk tools make it easy to manage support requests and resolve issues quickly and efficiently.
Billing is often a pain point for businesses, but with
#LucidTrac
ERP Software Suite, it doesn't have to be. Our billing tools are designed to make invoicing and payment processing easy and hassle-free. You can set up recurring billing, automate invoicing, and accept payments online. Our software integrates with popular payment processors, so you can choose the one that works best for your business.
Finally, project management is a critical aspect of any business, and
#LucidTrac
ERP Software Suite makes it easy. Our project management tools help you keep track of tasks, deadlines, and team members. You can assign tasks, track progress, and collaborate with your team in real time. Our software makes it easy to manage even the most complex projects.
At
#LucidTrac
, we're proud of our software and its ability to help businesses streamline their operations and improve their bottom line. We're confident that our software can benefit your business, and we're happy to offer a free demonstration to show you how it works. Contact us today to learn more about
#LucidTrac
ERP Software Suite and how it can help your business grow and thrive.
And the Biggest Perk and Feature Is !!
Unlimited Organizational Users
#LucidTrac is an all-in-one ERP/SaaS/CRM service that offers powerful features like Click to Call, SMS Support, Service Ticketing, Email Marketing, Inventory & Asset Tracking, Network & IP Host Support, and much more.
Best of all, when you own a #LucidTrac Node you get all of these features for your node users! That's right, unlimited users for as long as you run a #LucidTrac Node. So if you're in need of a powerful and feature-rich ERP/SaaS/CRM service, be sure to check out #LucidTrac. You won't be disappointed!
Reach out to #LucidTrac today to get a demo of our platform.
Note that having unlimited user accounts doesn't mean that every feature included has unlimited use. Some features, such as premium voice/sms/mms services, additional DIDs or additional storage, require monthly service usage payments. Overall, it is important to be aware of the different types of charges that may be associated with using a particular service in order to avoid any unexpected costs.
So, What Can
LucidTrac

*Replace?

LucidTrac

is a versatile piece of software that can be used to replace a number of online services. It can be used for project management, time tracking, invoicing, and even file sharing.

LucidTrac

is easy to use and has a wide range of features that make it a great choice for businesses of all sizes.

LucidTrac

is also well-supported, with a team of experts available to help you get the most out of the software. If you're looking for a comprehensive solution that can meet all of your business needs,

LucidTrac

is definitely worth considering.
CRMS
SERVICES

& TICKETING

PROJECTS

& COMPLIANCE

Salesforce

HubSpot

SugarCRM

Zoho CRM

ZenDesk

FreshDesk

Monday

FreshWorks

LeadPages

PipeDrive
COMM

UNICATION

S
INVOICING

/ ACCOUNTING

ORG M

ANA

G

EME

NT

Constant Contact

MailChimp

Slack

Vonage

Ring Central

Zapier

Rocket Collector

Quickbooks Cloud*

DocuSign

LeadPages

PipeDrive

Calendly

Fishbowl

NetSuite ERP

Atera
* not all features available from the platforms above have been migrated to

LucidTrac

. Our ERP software platform

LucidTrac

is a community driven ERP allowing for features request to be sent in and then voted on by active users.
Thanks for your consideration reach out to us anytime if you have questions that are still unanswered.
Discover the Future of Software Solutions with LucidTrac!
In today's fast-paced digital world, innovative software solutions are the lifeblood of thriving businesses. That's why at LucidTrac, we specialize in crafting tailor-made software projects that not only enhance efficiency and elevate customer experience but also drive profitability to new heights.
As your trusted software development partner, we are eager to assist you in:
🚀 Streamlining existing processes for optimized performance
🌐 Embarking on ambitious, large-scale projects to transform your business
💡 Addressing your unique pain points and developmental needs with precision
Don't let your business be left behind. Experience the LucidTrac advantage:
👩‍💻 Expert team of passionate software developers
🌟 Bespoke, cutting-edge solutions to conquer your challenges
🔒 Commitment to quality, security, and long-term support
Ready to unlock your business's true potential? Get in touch with us today:
Elevate your business to new heights with LucidTrac - where innovation meets excellence.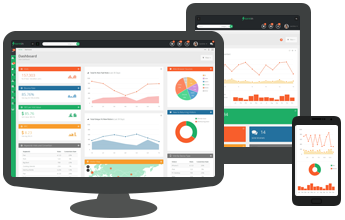 LucidTrac
Responsive
On All Devices
Our responsive theme makes it easy to place our platform on any device you might have, whether it's a phone, tablet, or computer. You can access all the same features and content, no matter what device you're using. Plus, our responsive theme is designed to be as user-friendly as possible, so you'll never have to worry about trying to figure out how to use it. If you have any suggestions on how we can improve our responsive theme, please let us know. We're always looking for ways to make our platform better for our users. Thanks for your feedback!
LucidTrac

Sample Screen Shots*

*images and layouts subject to change
Thanks for your consideration reach out to us anytime if you have questions that are still unanswered.