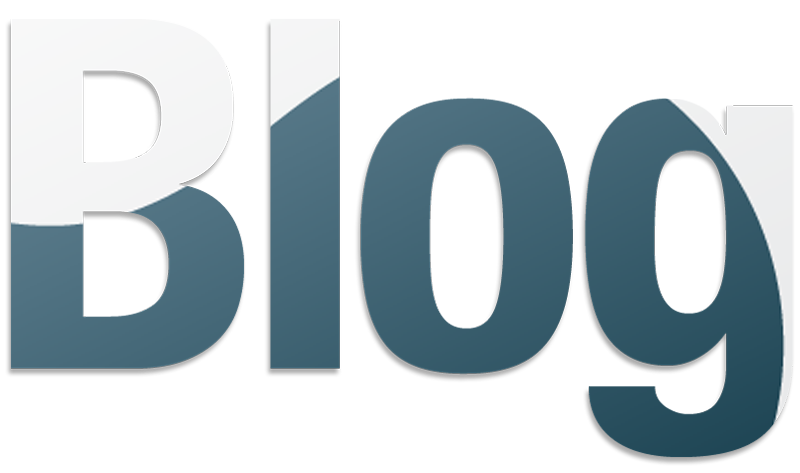 Best Practices for Streamlining Communication and Collaboration in ERP Software Implementation: Introducing LucidTrac
written by Victor Ocasio / victor@lucidtrac.io on Friday 03/17/2023

updated on Tuesday 03/21/2023 20:09 UTC
Tags:
Best Practices
(

45

)
,
ERP Software
(

22

)
,
LucidTrac
(

16

)
,
Communication
(

11

)
,
Collaboration
(

8

)
,
Productivity
(

9

)
,
Project Management
(

8

)
,
Cross-functional Collaboration
(

2

)
,
Training
(

2

)
,
Support
(

4

)
,
Implementation
(

1

)
,
User-friendly Interface
(

1

)
,
Analytics
(

4

)
,
Business Operations
(

4

)
,
Real-time Reporting
(

2

)


Effective communication and collaboration are the cornerstones of a successful ERP software implementation, especially for large businesses with three or more departments. A streamlined implementation process not only saves time and money but also ensures a seamless transition to the new system. In this blog post, we'll explore the best practices for fostering efficient communication and collaboration during ERP implementation for larger organizations and introduce you to LucidTrac, an innovative ERP software solution designed to enhance productivity and simplify your business operations.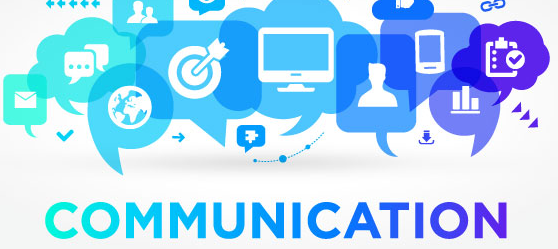 Clear and Consistent Communication
Establishing clear channels of communication is crucial during an ERP implementation. Make sure all team members are aware of the goals, milestones, and potential challenges. LucidTrac's built-in communication tools facilitate seamless collaboration, keeping everyone on the same page and ensuring that important updates are never missed.
Best Practices:
Regular Status Meetings: Holding regular status meetings throughout the ERP implementation process ensures that all team members are updated on the project's progress, milestones, and any potential challenges. These meetings can be conducted in person or through video conferencing, with key representatives from each department in attendance. The use of LucidTrac's built-in communication tools can help facilitate these meetings, allowing for screen sharing, real-time collaboration, and efficient documentation of discussions.

Centralized Communication Platform: Using a centralized communication platform like LucidTrac's built-in messaging system ensures that all team members have access to essential project information and updates. By consolidating all communication within a single platform, your team can avoid misunderstandings, missed messages, or duplicated efforts that may result from using multiple communication channels. This platform can also serve as a repository for important project documents, making it easy for team members to access and collaborate on project materials in real time.

Defined Roles and Responsibilities: Clearly defining each team member's role and responsibilities within the ERP implementation process helps streamline communication and ensures that everyone knows what is expected of them. Creating a responsibility assignment matrix (RACI) can help to clarify roles and responsibilities for each task or milestone, avoiding confusion and ensuring that all team members are working efficiently towards the project goals. Sharing this matrix through LucidTrac ensures that everyone on the team can easily access and understand their role in the project.


Designate a Dedicated Project Manager
Appointing a dedicated project manager to oversee the ERP implementation ensures that all tasks are coordinated and progress is closely monitored. The project manager can use LucidTrac's project management features to track milestones, allocate resources, and manage timelines, ensuring a smooth and efficient implementation.
Best Practices:
Single Point of Contact: Having a dedicated project manager provides a single point of contact for all stakeholders involved in the ERP implementation process. This ensures that communication remains streamlined and consistent, as the project manager can coordinate and relay information between different teams and departments. This centralized approach reduces the risk of miscommunication, delays, or conflicting priorities, ultimately contributing to a smoother and more efficient implementation process.

Expertise and Experience: A dedicated project manager brings valuable expertise and experience in ERP implementation to the table. They are well-versed in project management methodologies, risk assessment, and problem-solving techniques that are essential for successfully navigating the complexities of an ERP implementation. We highly recommend that new onboarding customers have their project manager train with our staff beforehand. This will enable them to gain the knowledge necessary to pass forward, ensuring a smoother transition and more effective communication throughout the implementation process. By relying on their knowledge and experience, your organization can avoid common pitfalls and ensure that the implementation process follows industry best practices, maximizing the benefits of your new ERP system, such as LucidTrac.

Efficient Resource Allocation: A dedicated project manager is responsible for allocating resources efficiently throughout the implementation process. They can identify areas where resources may be insufficient or underutilized and make adjustments as needed to keep the project on track. This ensures that your organization's time, budget, and personnel are used effectively, minimizing the risk of cost overruns, missed deadlines, or suboptimal system performance. Additionally, a dedicated project manager can prioritize tasks and milestones, ensuring that the most critical aspects of the implementation are addressed first, ultimately leading to a successful and timely completion of the project.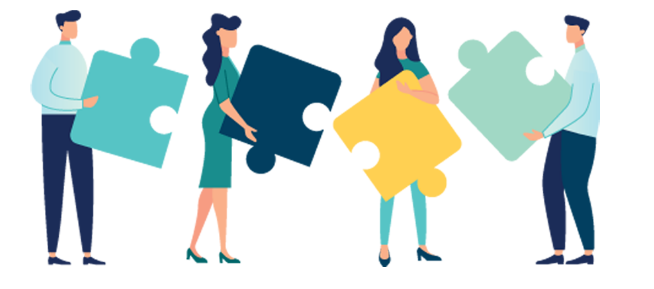 An ERP implementation affects multiple departments within an organization. Encourage cross-functional collaboration by involving representatives from all departments in the planning and decision-making process. LucidTrac's collaboration features enable real-time communication and document sharing, making it easy for teams to work together and stay informed about the project's progress.
Cross-functional collaboration refers to the process of different teams or departments within an organization working together towards a common goal. This approach encourages open communication, knowledge sharing, and mutual support among team members with diverse skill sets, backgrounds, and expertise. By collaborating across functions, organizations can foster innovation, improve decision-making, and drive overall business performance.
Here are three examples of cross-functional collaboration:
Product Development: In the process of developing a new product, cross-functional collaboration is crucial. It involves teams from various departments, such as research and development, engineering, design, marketing, sales, and customer support. By working together, these teams can ensure that the final product meets customer needs, complies with industry regulations, and aligns with the company's strategic objectives. This collaborative approach helps in identifying potential issues early on, reducing the risk of costly mistakes, and accelerating the time-to-market for the new product.

Marketing Campaigns: The success of a marketing campaign often depends on the collaboration between various teams within an organization. For example, the marketing team may work closely with the sales team to identify target audiences, create marketing materials, and develop strategies to reach potential customers. The IT team might be involved in creating and maintaining the necessary digital infrastructure, while the finance team ensures that the campaign budget is allocated and monitored effectively. By working together, these cross-functional teams can optimize the campaign's performance and maximize return on investment.

Process Improvement Initiatives: Cross-functional collaboration can play a vital role in identifying and addressing inefficiencies within an organization's processes. By bringing together representatives from different departments, organizations can gather diverse perspectives on the challenges faced, identify potential areas for improvement, and develop solutions that take into account the needs and constraints of all stakeholders. This collaborative approach can lead to more effective and sustainable process improvements, ultimately driving increased productivity, cost savings, and business performance.
Provide Comprehensive Training and Support
Ensure that all team members are well-versed in the new ERP system by providing comprehensive training and support. LucidTrac's user-friendly interface and extensive knowledge base make it easy for employees to learn the system quickly, reducing the learning curve and minimizing disruptions to your business operations.
A project manager plays a crucial role in ensuring that internal staff receives comprehensive training and support throughout the ERP implementation process. By providing adequate training and resources, a project manager can help the team successfully adapt to the new system and maximize its potential. Here are three examples of how a project manager can facilitate comprehensive training and support for internal staff:
Best Practices:
Collaborating with the ERP Provider: We encourage the project manager to spend one-on-one time with our team, as this allows them to gain in-depth knowledge of the ERP system's features, functions, and best practices. By collaborating with our team, the project manager can tailor the training program to address the specific needs and challenges faced by their organization, ensuring that the training is relevant and effective.

Developing a Customized Training Plan: A project manager can work closely with the internal staff and our team to create a tailored training plan that takes into account the unique requirements and learning preferences of each team member. This might include a mix of hands-on training sessions, workshops, webinars, video tutorials, and other learning resources. By developing a customized training plan, the project manager ensures that all team members receive the necessary support to effectively utilize the ERP system.

Providing Ongoing Support and Mentorship: A project manager can act as a mentor and point of contact for internal staff throughout the implementation process, offering guidance, answering questions, and addressing any concerns that arise. This continuous support helps to build the confidence and competence of the team members, ensuring that they can fully leverage the ERP system's capabilities to improve business operations. Additionally, the project manager can collaborate with our team to identify and address any knowledge gaps, arrange for additional training sessions, or provide access to supplementary resources as needed.
Monitor Progress and Address Issues Promptly
Regular progress reviews and open communication channels help identify and address potential issues early in the implementation process. LucidTrac's real-time reporting and analytics features enable your team to monitor progress, identify bottlenecks, and resolve issues promptly, ensuring a successful ERP implementation.
Monitoring progress and addressing issues promptly is essential to the success of an ERP implementation. By staying vigilant and proactive, organizations can ensure that potential problems are identified and resolved quickly, minimizing disruptions and ensuring a smooth implementation process. Here are three best practices for effectively monitoring progress and addressing issues during ERP implementation:
Establish Clear Milestones and Key Performance Indicators (KPIs): Defining clear milestones and KPIs at the onset of the project allows the project manager and the team to gauge progress and evaluate the success of the implementation. Regularly reviewing these milestones and KPIs helps to identify any deviations from the plan, enabling the team to take corrective action and get the project back on track promptly.

Conduct Regular Status Meetings: Scheduling regular status meetings with the project team, stakeholders, and the ERP provider ensures that everyone stays informed about the progress of the implementation. These meetings provide a platform for discussing any issues, concerns, or challenges encountered during the implementation and allow for quick resolution through collaborative problem-solving.

Implement a Robust Issue Tracking and Escalation Process: Establishing a formal issue tracking and escalation process ensures that any problems that arise during the ERP implementation are documented, prioritized, and addressed promptly. This process should include clearly defined roles and responsibilities for each team member, as well as a clear communication plan for escalating issues to the appropriate decision-makers. By having a structured approach to issue management, organizations can ensure that problems are resolved quickly and efficiently, minimizing the potential impact on the implementation timeline and overall project success.
Streamlining communication and collaboration during ERP software implementation is key to a successful transition. LucidTrac's robust features and intuitive interface make it the ideal choice for businesses seeking an efficient and user-friendly ERP solution. With its built-in communication, collaboration, and project management tools, LucidTrac simplifies the implementation process, allowing your organization to focus on what truly matters - growing your business.
Experience the difference that LucidTrac can make in your organization. Schedule a demo today and discover how our ERP software can streamline your business operations and enhance productivity.
. : our core products : .
In Case you Missed It - Seach by Tags!
Experience seamless business scaling like never before!
LucidTrac
is a versatile and scalable cloud-based ERP (Enterprise Resource Planning) software platform, designed to accommodate businesses of all sizes, ranging from solo entrepreneurs to large organizations with hundreds of employees. By utilizing
LucidTrac
, you and your team can concentrate on growing your business while we deliver a comprehensive suite of feature-rich software services tailored to your specific needs.
Unleash Your Self Motivational Power

Introducing the #softwareKing Motivational Mobile App Section: Unleash Your Self Motivational Power
At LucidTrac ERP, we are proud to announce the launch of an exciting new section within our Mobile App: #softwareKing. Designed to inspire, empower, and uplift, #softwareKing brings you an exclusive collection of Daily Motivational Videos, curated to fuel your ambition and drive your success.
With the #softwareKing section, we believe that motivation knows no bounds. That's why we have made these inspirational videos accessible to everyone, without the need for an account or any subscription fees. Simply download our app, and immerse yourself in a world of powerful messages and transformative insights.

Visit our YouTube channel at https://youtube.com for help and videos about the #LucidTrac Platform.

Visit the
#softwareKing YouTube Channel Today
and Unleash Your Self Motivational Power
Compare
LucidTrac

to other online platforms

To help you get a better understanding of your needs by comparing LucidTrac to other online ERP / SaaS platforms.

LucidTrac offers a comprehensive solution to streamline all of your business operations.

With its fully customizable features, LucidTrac allows you to tailor the platform to meet the specific needs of your business.
| | | | | | | | | | | |
| --- | --- | --- | --- | --- | --- | --- | --- | --- | --- | --- |
| Comparing Feature | LucidTrac | Zoho CRM | Zendesk CRM | Freshdesk CRM | Salesforce CRM | Monday CRM | HubSpot CRM | Keap CRM | Sugar CRM | SherpaDesk CRM |
| Price | $300 Unlimited Users | $49 Avg/Per User | $149 Avg/Per User | $109 Avg/Per User | $125 Avg/Per User | $99 Avg/Per User | $99 Avg/Per User | $49 Avg/Per User | $45 Avg/Per User | $49 Avg/Per User |
| Free Trial | Yes | Yes | Yes | Yes | Yes | Yes | Yes | Yes | Yes | Yes |
| Support 24/7 | Yes | Yes | No | No | No | No | No | No | No | No |
| Developer API | Yes | Yes | No | Yes | No | No | No | No | No | Yes |
| Dashboards | Yes | Yes | No | Yes | No | Yes | No | No | Yes | No |
| To-Dos | Yes | Yes | No | Yes | No | Yes | No | No | Yes | Yes |
| Products & Assets | Yes | Yes | No | Yes | No | Yes | No | No | Yes | Yes |
| User Roles | Yes | Yes | No | Yes | No | Yes | No | No | Yes | No |
| 2FA (Two-Factor Authentication) | Yes | Yes | No | Yes | No | Yes | No | No | Yes | No |
| Multi Method Importing | Yes | Yes | No | No | No | Yes | No | No | No | No |
| Documents & Templates | Yes | No | No | No | No | No | No | No | No | No |
| iOS/Android Apps | Yes | Yes | No | No | No | No | No | No | No | Yes |
| Statistics & Reporting | Yes | Yes | No | Yes | No | No | No | No | No | Yes |
| Storage | 500G Base Node | 1G | 1G | 1G | 1G | 1G | 1G | 1G | 1G | - |
| Monthly Payments | Yes | Yes | No | Yes | No | No | No | No | No | Yes |
| Campaigns | Yes | Yes | No | Yes | No | No | No | No | No | No |
| Exporting Services | Yes | Yes | Yes | Yes | No | No | Yes | No | Yes | No |
| Emailing | Yes | Yes | No | Yes | No | No | No | No | No | No |
| SMS Inbound/Outbound | Yes | Yes | No | Yes | No | No | No | No | No | No |
| Voice Calling Inbound/Outbound | Yes | Yes | No | Yes | No | No | No | No | No | No |
| IVR Services | Yes | Yes | No | Yes | No | No | No | No | No | No |
| Google Calendar/Authentication | Yes | Yes | No | Yes | No | No | No | No | No | No |
| Service Tickets / Time Tracking | Yes | Yes | No | Yes | No | No | No | No | No | Yes |
| Email to Service Ticket Services | Yes | Yes | yes | Yes | No | No | No | No | No | Yes |
| Time Clock / Payroll Exporting | Yes | No | No | No | No | No | No | No | No | No |
| Networking / IP & Host Management | Yes | No | No | No | No | No | No | No | No | No |
| Web Forms / Landing Pages | Yes | Yes | No | Yes | No | No | Yes | No | No | No |
| Invoice/Payment Collections Tools | Yes | No | No | No | No | No | No | No | No | No |
| Customized Programming | Yes | No | No | No | No | No | No | No | No | No |
So what are you waiting for?
What Do People Say?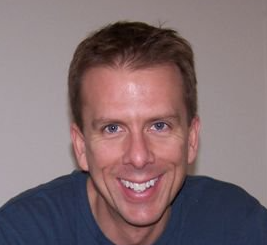 Mr. Kevin Johnson
BlueSpruce Consulting Services, LLC.
I have known Victor for over 20 years and can honestly say he is one of the most gifted computer programmers I have seen. Together we have built many wonderful tools & applications for my customers. His team and his talents can not be understated, and as I like to call them miracle workers and amazing problem solvers. At any given point we will always have 2 or 3 projects in the works and all from happy customers. Thanks Victor and OmniV~ for all your hard work and dedication to your craft.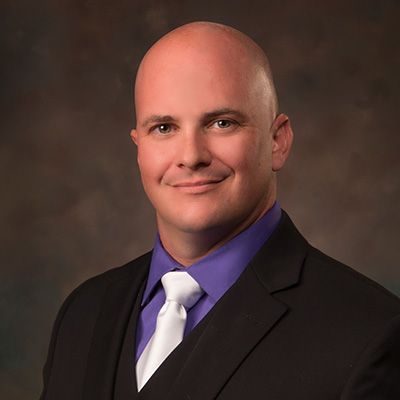 Mr. Craig Stonaha
CEO Laughing Rock Technologies, LLC.
We have been using OmniV~App Suites since 2010 this was well before they relaunched as LucidTrac and will never switch to anything else. We have tried many other systems but OmniV~App Suites ( LucidTrac ) is in a world all it's own.
John Adams
President/CEO - RDI
In 2007 we began our adventures with Victor & OmniV~, We have since integrated all of our ERP/CRM services, Inventory and Asset Tracking through their LucidTrac ERP/CRM. Our team has worked hand in hand with OmniV~ QA department to build customer RDI solution into LucidTrac that others could not deliver on. From there we have expanded to using TraX & Google Cloud Services linked through the LucidTrac. Thanks OmniV~ for all the hard work and dedication.

Sometime in mid 2011 we began using the OmniV~App Suites CRM to track and manage our DEBT-LEADS. This was a completely CUSTOM application built with the help of the QA-Team @ OmniV. These guys can truly take any vision and make it a reality. Thanks OmniV~
Brian Gomez
Gomez Check Cashing
We started using LucidTrac - TraX in conjunction with our Regsicope (RDI) report center; They have made the process of tracking our returned checks a breeze and there application is easy and quick to use; The built in TEMPLATE system lets us generate collection and notices for direct mailing. They have made this part our lives smoother in this process. Thanks OmniV~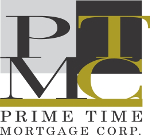 Mr. Michael Graziano
Prime Time Mortgage Corp.
We have been using Omni V since 2011. There team and service is impeccable. We highly recommend them to anyone looking for there services that they offer. They are highly qualified and very reasonable on their pricing. You will not be disappointed at all with OmniV~. Sincerely, Michael A.

Mr. Nicholas Tannous
NWT Enterprises Ltd - San Juan, Trinidad and Tobago
We found LucidTrac - Trax by lucky accident back in January of 2016 and the team has been nothing but the best in getting us collecting on our returned check items. Trax has been an amazing tool that allows us to take care of a this unfortunate part of the distribution and fulfillment process.

Mrs. Cynthia Garrett
Berks ENT - Reading PA
We reached out to OmniV in mid 2011 after our website was shall we say seen better days. There team was able to address our issues and have provided us with outstanding service and support since then. We are happy Victor and his team our on our side to make managing emails and our website a breeze.
Grab your chance to see a free half-hour demo of our all-inclusive ERP software right now! No more dealing with complicated and costly systems, our platform is simple and user-friendly.