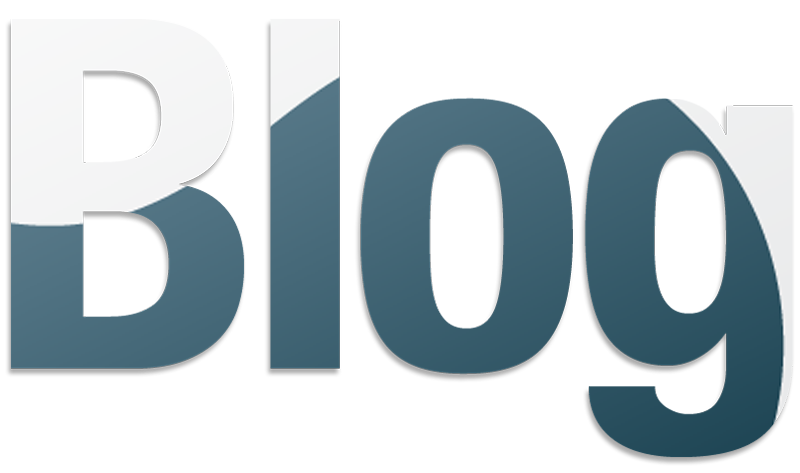 Customer Spotlight: Laughing Rock Technologies (LRT) - Reading, PA
written by Victor Ocasio / victor@lucidtrac.io on Tuesday 04/11/2023

updated on Wednesday 04/12/2023 00:16 UTC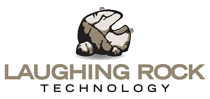 Welcome to our latest customer case study featuring Laughing Rock Technologies and its CEO, Craig Stonaha. Laughing Rock has been a valued customer of ours for over 13+ years, utilizing our ERP software platform, LucidTrac, to support their daily operations and help drive business growth.
In this blog post, we'll sit down with Craig to hear about his experiences with our software LucidTrac and how it has impacted his organization, as well as his overall experiences as he grew his business(s). Join us as we delve into the insights and perspectives of a long-term customer, and learn how software services like LucidTrac have helped Laughing Rock reach new heights of success.
We will gain valuable insights into the challenges faced by growing companies and how Laughing Rock was able to overcome them. This is a unique opportunity to gain a comprehensive understanding of how Laughing Rock Technologies leverages technology to support their growth and success. I'm Victor Ocasio, your host for this case study. Let's get started!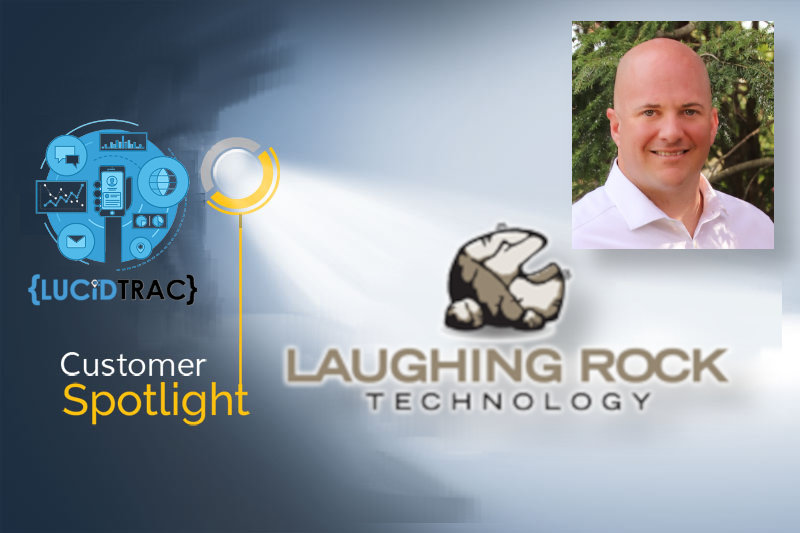 Each company face a unique set of challenges as they grow their business, especially when it comes to managing operations and ensuring scalability. One of the biggest challenges faced by growing companies is maintaining control over the different aspects of their business, such as finance, supply chain, and customer service. As a company expands and takes on more customers, it becomes increasingly difficult to manage these areas effectively without a centralized system for tracking and analyzing data.

In today's fast-paced business environment, companies need to be agile and able to quickly adapt to changes in consumer demand, market conditions, and emerging technologies. This requires a robust and flexible technology infrastructure that can support the company as it grows and evolves.
Here are some questions we asked of Craig during our sit down.

Victor: So tell us how you got started in this line of business?
Craig: It's a story as old as time. I was working for another company and doing some side work. If you were good at IT back then, you were like a god. The owner of the company I worked for at the time started recommending me to his business owner buddies, sort of like pimping me out. Before I knew it, I was working for him during the day and then working for a bunch of his friends at night.
I was doing IT work for these companies because they didn't know how to do it themselves, and they had trouble finding employees who could do it for them. Eventually, I had to figure out how to build IT systems for them. So, I started my own business just to be able to help out these friends. Before I knew it, I was managing a whole group of decent-sized companies in my free time.
Then 2008 hit, and the economy took a nosedive. The construction industry, which is what I worked for, completely dissolved around me. That's when I realized that I wanted to be a business owner. I started running everything using Outlook, which was not a good CRM, and I tried to track everything between Outlook and QuickBooks. But within a year or two, it became pretty obvious to me that this wasn't going to cut it.

Victor: Can you fill us in how you first heard about our ERP software platform, LucidTrac, and what made you decide to implement it within your organization?

Craig: That's when I remembered my good friend Victor from back in the day. And I started bugging you about it. I was like, 'What do you got?' And that's when you showed me the original version of the app, which wasn't called LucidTrac at the time. We just called the app. I remember that first version, man. There was so much yellow. It was yellow all over the place. But it was basically just text. There were no graphics or anything. It was just yellow text and more yellow. And it worked very well. It was primarily a ticket system, but it had a couple of other things it was doing. Every couple of weeks, I'd ask Victor if we could make it do something else, and he'd say, "Okay." Then eventually, I got sick of the yellow and told Victor, "Before we do anything else, we really need to clean up this interface." And he said, "All right, let's look at it." The next thing I knew, it was a fully functional service ticket system, CRM, company management database system.
I told you, "This is a thing you can sell." And you said, "Great." What I heard was, "You're gonna start paying me to use it." And I said, "Fair enough." Then I became a paying customer, as opposed to just a debugging partner. And we've been paid ever since. It's well worth the investment. We run all of our service tickets off of it. We use it as a CRM, and we do project management in it. There are some features that I would like to use, but I don't have buy-in from my team at this point because they are married to other systems. But there's so much depth to it that we could add an entire other functionality every few months, and you'd probably stay ahead of us on the coding at that pace.

Victor: I'm sure using LucidTrac wasn't the only thing you had to learn. With the speed that technologies change, how quickly did you have to adapt?

Craig: Oh, hell yeah. Since 2008, we've grown. We are 25-30 times the size that we were in year one. So yeah, you've got to do a lot of pivoting when you go through that level of growth. But that's good.

Victor: I'm glad that you're able to stay ahead of the curve, my friend, because I think that you've done a fantastic job. I can see from the overall amount of service tickets you have closed your team has been busy fixing issues and you guys have managed to close a lot of tickets.

Craig: We do close a lot of tickets.

Victor: I'm sure your customers love that, that kind of efficiency too. How has the platform helped you fulfill those closing out of those service tickets? Do you have any pain points still in any of those processes that we can delve into for the readers down the road? Are there any suggested improvements we could make to the platform for your organization at this time?

Craig: Well, no. And what I will say is that the hardest thing, I mean obviously every aspect of your business grows when you grow, but it's always the same problems. It's just a matter of scale. So if you're doing marketing at half a million dollars in gross revenue, and you're doing marketing at 10 million dollars, you're doing the same stuff. You're just doing it on a bigger scale with bigger regions, bigger budgets, and maybe more staff or subcontractors.
So what happens is, just tracking stuff on a spreadsheet is not going to cut it because you're dealing with scale. You need something that can scale. The biggest thing I was looking for was what can we implement that will scale?
Now, I think the number one advantage that you (LucidTrac) have and the reason why we've been married to you guys since day one is that you were able to scale from day one. I don't know if you always scaled instantly very moment when we asked, but every single time we've said, 'All right, now we're into this. We need to be able to take the next step with the app,' you're like, 'Okay. Lets do it'
So I think from that standpoint, that is an expectation moving into the future. Whether it's there or not, that's kind of been my expectation, that we'll just keep scaling together.


Victor: Obviously, the platform gets better. So we're hoping that you guys come up with all these wonderful ideas and submit them as feature requests. Have you submitted any feature requests so far?

Craig: Well, I will say that from our standpoint, the next big evolution is seeing consolidation in software in our industry. I know we're not the only industry that you service, so I understand that you take this with a grain of salt. But from our standpoint, we are now seeing a new class of competitor. And right now, I would say the competitor that you're dealing with from a ticket standpoint is like a ConnectWise or an Autodesk, where they're doing tickets, inventory tracking, CRM, and all of that stuff. They're kind of industry leaders, and that's where you're heading. As for submitting a feature request sadly no not just yet.
So I think that's where your future lies, whether you're going to be able to compete with any of these best-in-class industry leaders.

Victor: All right, Craig. Well, listening with, as always a pleasure yapping with you, I don't want to keep going because you're always a busy man.

Craig: Well, thank you, brother.

During my interview with Craig Stonaha, a IT services & managed service provider (MSP), we discussed his experience with the LucidTrac platform. As his business growth, Stonaha found that tracking issues on a spreadsheet was no longer sufficient. He needed a platform that could scale with his business. LucidTrac met this need by providing a ticket system that allowed him to track services, manage projects, and use as a CRM. Stonaha praised the platform's ability to scale from day one and appreciated the team's willingness to implement new features as needed.
As the conversation progressed, Stonaha talked about the consolidation of software in the MSP industry. He recognized that LucidTrac was not the only platform serving this industry, but he believed that the future of the platform lay in its ability to compete with best-in-class industry leaders such as ConnectWise and Autodesk. He expressed the need for LucidTrac to continue to innovate and improve its platform to stay ahead of the competition.
Overall, Stonaha's experience with LucidTrac and the core development team has been positive, and he sees it as an essential tool for managing his MSP business.
In conclusion
LucidTrac serves as a comprehensive ERP platform that enables businesses to streamline and optimize their operations. With features such as financial management, inventory control, production planning, and customer relationship management, LucidTrac provides a complete solution for businesses looking to improve their operational efficiency.
Our platform is fully customizable, allowing businesses to tailor it to meet their unique needs. By centralizing their data and gaining real-time visibility into their operations, businesses can make informed decisions and quickly adapt to changing market conditions.
At LucidTrac, we are committed to innovation and customer satisfaction, continually developing new features and providing ongoing support to ensure the platform meets our customers' evolving needs. Whether you are a managed service provider or a business in another industry, LucidTrac provides the tools you need to optimize your operations and stay ahead of the competition.
You can also reach out to Craig and his team at the following.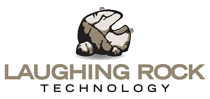 5 Old Wernersville Rd, Reading, PA 19608
Phone: (610) 678-1978 | https://laughingrock.com

From Laughing Rock Technology, LLC
"Balancing Your Digital EcoSystem is more than a tagline, it is our approach to every client environment. In our interconnected world, having a partner who is looking at each aspect of your Digital Sphere and making sure that all components communicate with each other in a secure manner is key. Does your cloud data work with your local resources? Does your Cyber Security strategy include mobile devices, work-from-home employees and telecommunications? Is your teleconferencing, chat and email unified? Looking at all aspects of our client's environment allows us to reduce redundancy and increase the ease of scalability. This holistic approach to Information Systems provides a richer and more rewarding experience for our clients."
In Case you Missed It - Seach by Tags!
Experience seamless business scaling like never before!
LucidTrac
is a versatile and scalable cloud-based ERP (Enterprise Resource Planning) software platform, designed to accommodate businesses of all sizes, ranging from solo entrepreneurs to large organizations with hundreds of employees. By utilizing
LucidTrac
, you and your team can concentrate on growing your business while we deliver a comprehensive suite of feature-rich software services tailored to your specific needs.
Unleash Your Self Motivational Power

Introducing the #softwareKing Motivational Mobile App Section: Unleash Your Self Motivational Power
At LucidTrac ERP, we are proud to announce the launch of an exciting new section within our Mobile App: #softwareKing. Designed to inspire, empower, and uplift, #softwareKing brings you an exclusive collection of Daily Motivational Videos, curated to fuel your ambition and drive your success.
With the #softwareKing section, we believe that motivation knows no bounds. That's why we have made these inspirational videos accessible to everyone, without the need for an account or any subscription fees. Simply download our app, and immerse yourself in a world of powerful messages and transformative insights.

Visit our YouTube channel at https://youtube.com for help and videos about the #LucidTrac Platform.

Visit the
#softwareKing YouTube Channel Today
and Unleash Your Self Motivational Power
Compare
LucidTrac

to other online platforms

To help you get a better understanding of your needs by comparing LucidTrac to other online ERP / SaaS platforms.

LucidTrac offers a comprehensive solution to streamline all of your business operations.

With its fully customizable features, LucidTrac allows you to tailor the platform to meet the specific needs of your business.
| | | | | | | | | | | |
| --- | --- | --- | --- | --- | --- | --- | --- | --- | --- | --- |
| Comparing Feature | LucidTrac | Zoho CRM | Zendesk CRM | Freshdesk CRM | Salesforce CRM | Monday CRM | HubSpot CRM | Keap CRM | Sugar CRM | SherpaDesk CRM |
| Price | $300 Unlimited Users | $49 Avg/Per User | $149 Avg/Per User | $109 Avg/Per User | $125 Avg/Per User | $99 Avg/Per User | $99 Avg/Per User | $49 Avg/Per User | $45 Avg/Per User | $49 Avg/Per User |
| Free Trial | Yes | Yes | Yes | Yes | Yes | Yes | Yes | Yes | Yes | Yes |
| Support 24/7 | Yes | Yes | No | No | No | No | No | No | No | No |
| Developer API | Yes | Yes | No | Yes | No | No | No | No | No | Yes |
| Dashboards | Yes | Yes | No | Yes | No | Yes | No | No | Yes | No |
| To-Dos | Yes | Yes | No | Yes | No | Yes | No | No | Yes | Yes |
| Products & Assets | Yes | Yes | No | Yes | No | Yes | No | No | Yes | Yes |
| User Roles | Yes | Yes | No | Yes | No | Yes | No | No | Yes | No |
| 2FA (Two-Factor Authentication) | Yes | Yes | No | Yes | No | Yes | No | No | Yes | No |
| Multi Method Importing | Yes | Yes | No | No | No | Yes | No | No | No | No |
| Documents & Templates | Yes | No | No | No | No | No | No | No | No | No |
| iOS/Android Apps | Yes | Yes | No | No | No | No | No | No | No | Yes |
| Statistics & Reporting | Yes | Yes | No | Yes | No | No | No | No | No | Yes |
| Storage | 500G Base Node | 1G | 1G | 1G | 1G | 1G | 1G | 1G | 1G | - |
| Monthly Payments | Yes | Yes | No | Yes | No | No | No | No | No | Yes |
| Campaigns | Yes | Yes | No | Yes | No | No | No | No | No | No |
| Exporting Services | Yes | Yes | Yes | Yes | No | No | Yes | No | Yes | No |
| Emailing | Yes | Yes | No | Yes | No | No | No | No | No | No |
| SMS Inbound/Outbound | Yes | Yes | No | Yes | No | No | No | No | No | No |
| Voice Calling Inbound/Outbound | Yes | Yes | No | Yes | No | No | No | No | No | No |
| IVR Services | Yes | Yes | No | Yes | No | No | No | No | No | No |
| Google Calendar/Authentication | Yes | Yes | No | Yes | No | No | No | No | No | No |
| Service Tickets / Time Tracking | Yes | Yes | No | Yes | No | No | No | No | No | Yes |
| Email to Service Ticket Services | Yes | Yes | yes | Yes | No | No | No | No | No | Yes |
| Time Clock / Payroll Exporting | Yes | No | No | No | No | No | No | No | No | No |
| Networking / IP & Host Management | Yes | No | No | No | No | No | No | No | No | No |
| Web Forms / Landing Pages | Yes | Yes | No | Yes | No | No | Yes | No | No | No |
| Invoice/Payment Collections Tools | Yes | No | No | No | No | No | No | No | No | No |
| Customized Programming | Yes | No | No | No | No | No | No | No | No | No |
So what are you waiting for?
What Do People Say?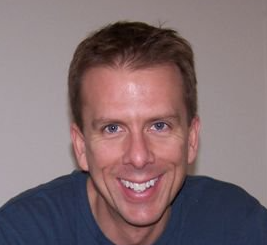 Mr. Kevin Johnson
BlueSpruce Consulting Services, LLC.
I have known Victor for over 20 years and can honestly say he is one of the most gifted computer programmers I have seen. Together we have built many wonderful tools & applications for my customers. His team and his talents can not be understated, and as I like to call them miracle workers and amazing problem solvers. At any given point we will always have 2 or 3 projects in the works and all from happy customers. Thanks Victor and OmniV~ for all your hard work and dedication to your craft.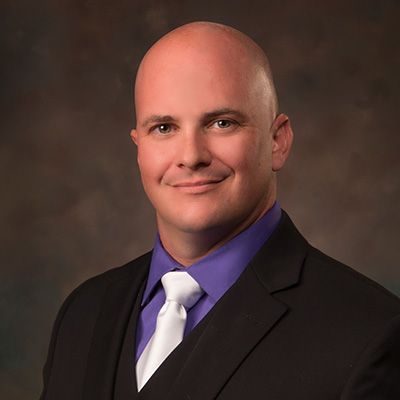 Mr. Craig Stonaha
CEO Laughing Rock Technologies, LLC.
We have been using OmniV~App Suites since 2010 this was well before they relaunched as LucidTrac and will never switch to anything else. We have tried many other systems but OmniV~App Suites ( LucidTrac ) is in a world all it's own.
John Adams
President/CEO - RDI
In 2007 we began our adventures with Victor & OmniV~, We have since integrated all of our ERP/CRM services, Inventory and Asset Tracking through their LucidTrac ERP/CRM. Our team has worked hand in hand with OmniV~ QA department to build customer RDI solution into LucidTrac that others could not deliver on. From there we have expanded to using TraX & Google Cloud Services linked through the LucidTrac. Thanks OmniV~ for all the hard work and dedication.

Sometime in mid 2011 we began using the OmniV~App Suites CRM to track and manage our DEBT-LEADS. This was a completely CUSTOM application built with the help of the QA-Team @ OmniV. These guys can truly take any vision and make it a reality. Thanks OmniV~
Brian Gomez
Gomez Check Cashing
We started using LucidTrac - TraX in conjunction with our Regsicope (RDI) report center; They have made the process of tracking our returned checks a breeze and there application is easy and quick to use; The built in TEMPLATE system lets us generate collection and notices for direct mailing. They have made this part our lives smoother in this process. Thanks OmniV~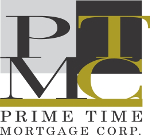 Mr. Michael Graziano
Prime Time Mortgage Corp.
We have been using Omni V since 2011. There team and service is impeccable. We highly recommend them to anyone looking for there services that they offer. They are highly qualified and very reasonable on their pricing. You will not be disappointed at all with OmniV~. Sincerely, Michael A.

Mr. Nicholas Tannous
NWT Enterprises Ltd - San Juan, Trinidad and Tobago
We found LucidTrac - Trax by lucky accident back in January of 2016 and the team has been nothing but the best in getting us collecting on our returned check items. Trax has been an amazing tool that allows us to take care of a this unfortunate part of the distribution and fulfillment process.

Mrs. Cynthia Garrett
Berks ENT - Reading PA
We reached out to OmniV in mid 2011 after our website was shall we say seen better days. There team was able to address our issues and have provided us with outstanding service and support since then. We are happy Victor and his team our on our side to make managing emails and our website a breeze.
Grab your chance to see a free half-hour demo of our all-inclusive ERP software right now! No more dealing with complicated and costly systems, our platform is simple and user-friendly.