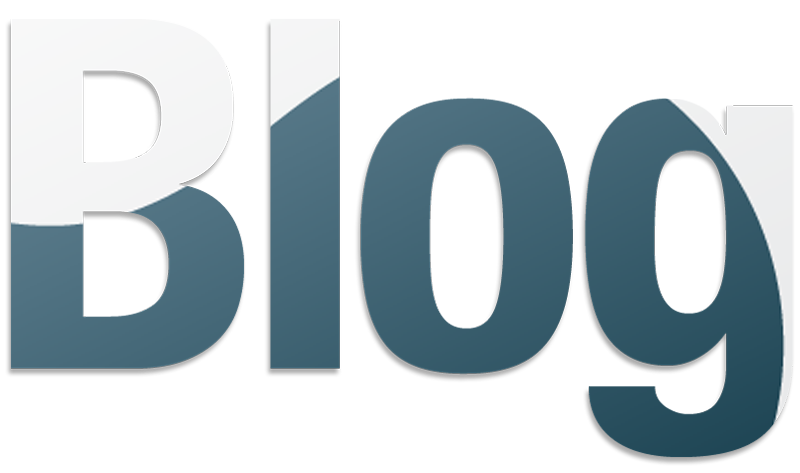 LucidTrac - Your One-Stop Solution for Customized ERP Software and Full-Service Software Development
written by Victor Ocasio / victor@lucidtrac.io on Wednesday 03/22/2023

updated on Wednesday 03/22/2023 23:29 UTC
In the fast-paced digital landscape, businesses require tailored solutions to meet their ever-evolving demands. LucidTrac, a cutting-edge ERP software platform, has been at the forefront of this technological transformation for over two decades, serving clients in the tri-state area (New York, New Jersey, Pennsylvania) and beyond. With a commitment to innovation, excellence, and customer satisfaction, we have established ourselves as a leading full-service software development company.
Our Core Services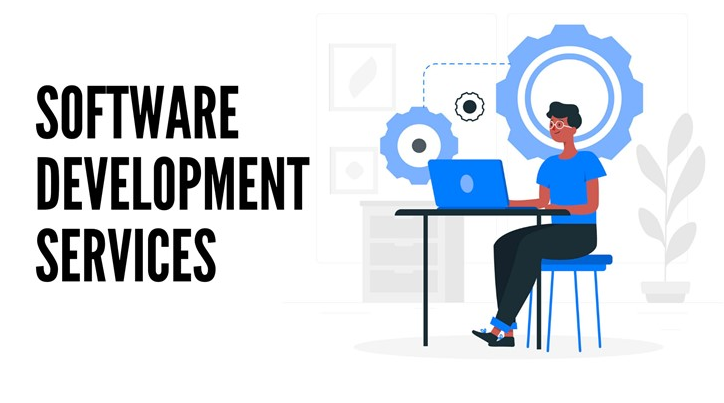 Customized Software Development

At LucidTrac, we understand that every organization is unique, with distinct needs and challenges. That's why we offer customized software development services, working closely with our clients to create tailored solutions that align with their specific goals and requirements. We accept RFQs for projects of all sizes and complexities, using our extensive experience and industry expertise to deliver exceptional results. You can email rfq-services@lucidtrac.io with your request at anytime.

What's An RFQ?
An RFQ, or Request for Quotation, is a formal business document used by organizations to solicit bids from potential suppliers or service providers for a specific project, product, or service. The RFQ typically includes a detailed description of the project requirements, specifications, and any relevant criteria. Potential suppliers respond to the RFQ with a quote, outlining their proposed solution, pricing, and terms. The organization evaluates the received quotes, comparing factors such as cost, quality, and experience, before selecting a supplier or service provider that best meets their needs.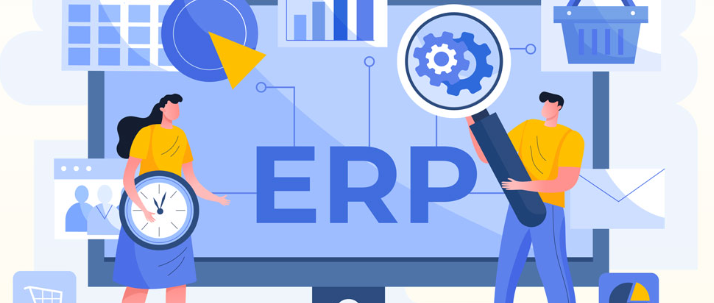 Our ERP Software Platform

Our flagship product, the LucidTrac ERP software platform, is designed to streamline business processes and improve operational efficiency. With a comprehensive suite of tools, our platform enables organizations to manage their finances, human resources, inventory, procurement, and more, all from one centralized system.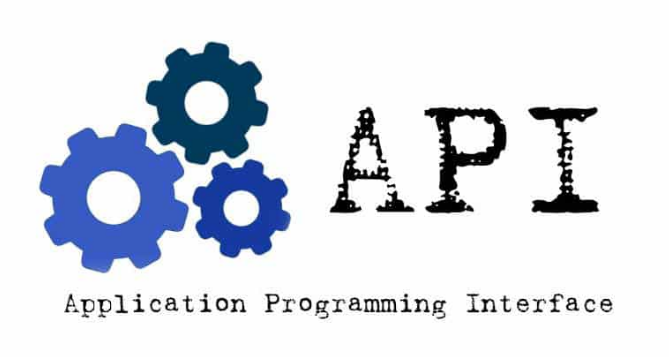 Powerfull API Layer

To ensure maximum flexibility and extensibility, we have built a powerfull API layer into the LucidTrac ERP software platform. This allows our customers to seamlessly connect their existing systems, third-party applications, or even custom-built software to the platform. The API layer empowers businesses to create bespoke solutions that cater to their unique needs, without compromising on functionality or user experience.
The Evolution of Software Development Since 2000
As we reflect on our two decades in the software development industry, it's fascinating to observe the remarkable changes that have taken place. Here, we will discuss some of the most significant developments and how they have shaped the world of software development.
The early 2000s saw the widespread adoption of Agile methodologies, which transformed the way software was developed and delivered. Agile emphasizes collaboration, continuous improvement, and iterative development cycles, allowing developers to respond more effectively to changing requirements and deliver better-quality products. At LucidTrac, we have embraced Agile principles, enabling us to consistently meet and exceed our clients' expectations.
The advent of cloud computing revolutionized the software development landscape, providing on-demand access to computing resources and enabling developers to build, test, and deploy applications more efficiently. LucidTrac's ERP platform is built to leverage the power of cloud computing, ensuring our customers enjoy unparalleled scalability, reliability, and security.
Over the past two decades, open-source software has become a cornerstone of the software development ecosystem. This movement has fostered collaboration and innovation, allowing developers to build on existing solutions and accelerate the development process. At LucidTrac, we are strong proponents of open-source software and leverage its benefits to deliver cutting-edge solutions to our clients.
The rise of smartphones and mobile devices has driven a significant shift in software development, with a focus on creating responsive, user-friendly applications that cater to the needs of mobile users. LucidTrac recognizes the importance of mobile technologies and incorporates mobile-first design principles into our software development approach.
Artificial Intelligence and Machine Learning
AI and machine learning have emerged as game-changers in the software development landscape, enabling developers to create intelligent applications that can analyze data, learn from patterns, and make predictions. LucidTrac is committed to staying at the forefront of these technologies, incorporating AI and machine learning capabilities into our software development services to deliver innovative, data-driven solutions.
DevOps, a combination of development and operations, emerged as a critical trend in the software development world. By fostering close collaboration between development and IT operations teams, DevOps aims to streamline the entire development lifecycle, from coding to deployment. This approach has resulted in faster, more reliable software releases and increased efficiency. At LucidTrac, we have adopted DevOps practices to ensure seamless integration and delivery of our software solutions, delivering unmatched value to our clients.
Microservices Architecture
The microservices architecture has gained significant traction in recent years, offering a flexible and scalable approach to software development. Instead of building monolithic applications, developers now create smaller, self-contained components that can be developed, tested, and deployed independently. This modular approach allows for more rapid development cycles and easier maintenance. LucidTrac leverages microservices architecture to build resilient and adaptable software solutions, ensuring our clients enjoy optimal performance and scalability.
The Internet of Things (IoT) has brought forth new opportunities and challenges in the realm of software development. IoT devices and sensors generate massive amounts of data, necessitating advanced data processing and analytics capabilities. Moreover, IoT applications often require complex integrations and real-time communication between devices. LucidTrac has embraced the IoT revolution, developing software solutions that harness the power of connected devices and help businesses tap into the potential of this groundbreaking technology.
Containerization has emerged as a popular software development trend, enabling developers to package applications and their dependencies in isolated containers. This technology simplifies deployment, improves resource utilization, and ensures consistent performance across various environments. LucidTrac utilizes containerization technologies like Docker and Kubernetes to streamline our development process and deliver robust, high-performance software solutions.
As software development has advanced, so too have the threats posed by cyberattacks. Protecting sensitive data and ensuring the security of applications has become a top priority for businesses and developers alike. At LucidTrac, we take cybersecurity seriously, incorporating best practices and cutting-edge security measures into our software development process. Our dedication to security helps safeguard our clients' data and maintain their trust.
In Conclusion
Over the past two decades, LucidTrac has witnessed and adapted to the rapid evolution of software development. As a full-service software development company and an innovative ERP software platform provider, we pride ourselves on our ability to stay at the cutting edge of technology and deliver world-class solutions to our clients.
From customized software development projects to our fully integrated API layer, LucidTrac offers a comprehensive suite of services designed to meet the unique needs of businesses in the tri-state area and beyond. Our commitment to innovation, quality, and customer satisfaction has made us a trusted partner for organizations looking to harness the power of technology and drive their businesses forward.
Contact us today to learn more about how LucidTrac can help you streamline your operations, enhance productivity, and unlock new opportunities for growth.
In Case you Missed It - Seach by Tags!
Experience seamless business scaling like never before!
LucidTrac
is a versatile and scalable cloud-based ERP (Enterprise Resource Planning) software platform, designed to accommodate businesses of all sizes, ranging from solo entrepreneurs to large organizations with hundreds of employees. By utilizing
LucidTrac
, you and your team can concentrate on growing your business while we deliver a comprehensive suite of feature-rich software services tailored to your specific needs.
Unleash Your Self Motivational Power

Introducing the #softwareKing Motivational Mobile App Section: Unleash Your Self Motivational Power
At LucidTrac ERP, we are proud to announce the launch of an exciting new section within our Mobile App: #softwareKing. Designed to inspire, empower, and uplift, #softwareKing brings you an exclusive collection of Daily Motivational Videos, curated to fuel your ambition and drive your success.
With the #softwareKing section, we believe that motivation knows no bounds. That's why we have made these inspirational videos accessible to everyone, without the need for an account or any subscription fees. Simply download our app, and immerse yourself in a world of powerful messages and transformative insights.

Visit our YouTube channel at https://youtube.com for help and videos about the #LucidTrac Platform.

Visit the
#softwareKing YouTube Channel Today
and Unleash Your Self Motivational Power
Compare
LucidTrac

to other online platforms

To help you get a better understanding of your needs by comparing LucidTrac to other online ERP / SaaS platforms.

LucidTrac offers a comprehensive solution to streamline all of your business operations.

With its fully customizable features, LucidTrac allows you to tailor the platform to meet the specific needs of your business.
| | | | | | | | | | | |
| --- | --- | --- | --- | --- | --- | --- | --- | --- | --- | --- |
| Comparing Feature | LucidTrac | Zoho CRM | Zendesk CRM | Freshdesk CRM | Salesforce CRM | Monday CRM | HubSpot CRM | Keap CRM | Sugar CRM | SherpaDesk CRM |
| Price | $300 Unlimited Users | $49 Avg/Per User | $149 Avg/Per User | $109 Avg/Per User | $125 Avg/Per User | $99 Avg/Per User | $99 Avg/Per User | $49 Avg/Per User | $45 Avg/Per User | $49 Avg/Per User |
| Free Trial | Yes | Yes | Yes | Yes | Yes | Yes | Yes | Yes | Yes | Yes |
| Support 24/7 | Yes | Yes | No | No | No | No | No | No | No | No |
| Developer API | Yes | Yes | No | Yes | No | No | No | No | No | Yes |
| Dashboards | Yes | Yes | No | Yes | No | Yes | No | No | Yes | No |
| To-Dos | Yes | Yes | No | Yes | No | Yes | No | No | Yes | Yes |
| Products & Assets | Yes | Yes | No | Yes | No | Yes | No | No | Yes | Yes |
| User Roles | Yes | Yes | No | Yes | No | Yes | No | No | Yes | No |
| 2FA (Two-Factor Authentication) | Yes | Yes | No | Yes | No | Yes | No | No | Yes | No |
| Multi Method Importing | Yes | Yes | No | No | No | Yes | No | No | No | No |
| Documents & Templates | Yes | No | No | No | No | No | No | No | No | No |
| iOS/Android Apps | Yes | Yes | No | No | No | No | No | No | No | Yes |
| Statistics & Reporting | Yes | Yes | No | Yes | No | No | No | No | No | Yes |
| Storage | 500G Base Node | 1G | 1G | 1G | 1G | 1G | 1G | 1G | 1G | - |
| Monthly Payments | Yes | Yes | No | Yes | No | No | No | No | No | Yes |
| Campaigns | Yes | Yes | No | Yes | No | No | No | No | No | No |
| Exporting Services | Yes | Yes | Yes | Yes | No | No | Yes | No | Yes | No |
| Emailing | Yes | Yes | No | Yes | No | No | No | No | No | No |
| SMS Inbound/Outbound | Yes | Yes | No | Yes | No | No | No | No | No | No |
| Voice Calling Inbound/Outbound | Yes | Yes | No | Yes | No | No | No | No | No | No |
| IVR Services | Yes | Yes | No | Yes | No | No | No | No | No | No |
| Google Calendar/Authentication | Yes | Yes | No | Yes | No | No | No | No | No | No |
| Service Tickets / Time Tracking | Yes | Yes | No | Yes | No | No | No | No | No | Yes |
| Email to Service Ticket Services | Yes | Yes | yes | Yes | No | No | No | No | No | Yes |
| Time Clock / Payroll Exporting | Yes | No | No | No | No | No | No | No | No | No |
| Networking / IP & Host Management | Yes | No | No | No | No | No | No | No | No | No |
| Web Forms / Landing Pages | Yes | Yes | No | Yes | No | No | Yes | No | No | No |
| Invoice/Payment Collections Tools | Yes | No | No | No | No | No | No | No | No | No |
| Customized Programming | Yes | No | No | No | No | No | No | No | No | No |
So what are you waiting for?
What Do People Say?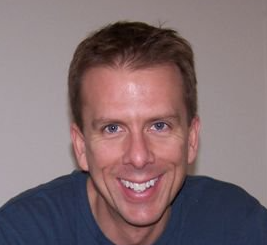 Mr. Kevin Johnson
BlueSpruce Consulting Services, LLC.
I have known Victor for over 20 years and can honestly say he is one of the most gifted computer programmers I have seen. Together we have built many wonderful tools & applications for my customers. His team and his talents can not be understated, and as I like to call them miracle workers and amazing problem solvers. At any given point we will always have 2 or 3 projects in the works and all from happy customers. Thanks Victor and OmniV~ for all your hard work and dedication to your craft.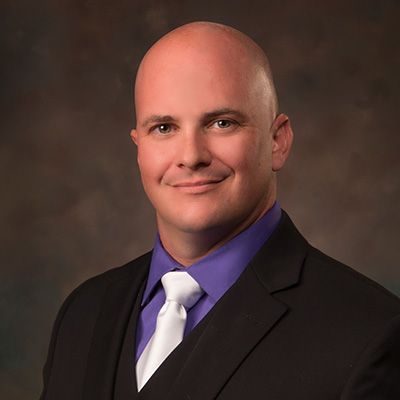 Mr. Craig Stonaha
CEO Laughing Rock Technologies, LLC.
We have been using OmniV~App Suites since 2010 this was well before they relaunched as LucidTrac and will never switch to anything else. We have tried many other systems but OmniV~App Suites ( LucidTrac ) is in a world all it's own.
John Adams
President/CEO - RDI
In 2007 we began our adventures with Victor & OmniV~, We have since integrated all of our ERP/CRM services, Inventory and Asset Tracking through their LucidTrac ERP/CRM. Our team has worked hand in hand with OmniV~ QA department to build customer RDI solution into LucidTrac that others could not deliver on. From there we have expanded to using TraX & Google Cloud Services linked through the LucidTrac. Thanks OmniV~ for all the hard work and dedication.

Sometime in mid 2011 we began using the OmniV~App Suites CRM to track and manage our DEBT-LEADS. This was a completely CUSTOM application built with the help of the QA-Team @ OmniV. These guys can truly take any vision and make it a reality. Thanks OmniV~
Brian Gomez
Gomez Check Cashing
We started using LucidTrac - TraX in conjunction with our Regsicope (RDI) report center; They have made the process of tracking our returned checks a breeze and there application is easy and quick to use; The built in TEMPLATE system lets us generate collection and notices for direct mailing. They have made this part our lives smoother in this process. Thanks OmniV~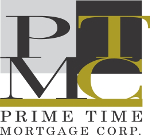 Mr. Michael Graziano
Prime Time Mortgage Corp.
We have been using Omni V since 2011. There team and service is impeccable. We highly recommend them to anyone looking for there services that they offer. They are highly qualified and very reasonable on their pricing. You will not be disappointed at all with OmniV~. Sincerely, Michael A.

Mr. Nicholas Tannous
NWT Enterprises Ltd - San Juan, Trinidad and Tobago
We found LucidTrac - Trax by lucky accident back in January of 2016 and the team has been nothing but the best in getting us collecting on our returned check items. Trax has been an amazing tool that allows us to take care of a this unfortunate part of the distribution and fulfillment process.

Mrs. Cynthia Garrett
Berks ENT - Reading PA
We reached out to OmniV in mid 2011 after our website was shall we say seen better days. There team was able to address our issues and have provided us with outstanding service and support since then. We are happy Victor and his team our on our side to make managing emails and our website a breeze.
Grab your chance to see a free half-hour demo of our all-inclusive ERP software right now! No more dealing with complicated and costly systems, our platform is simple and user-friendly.