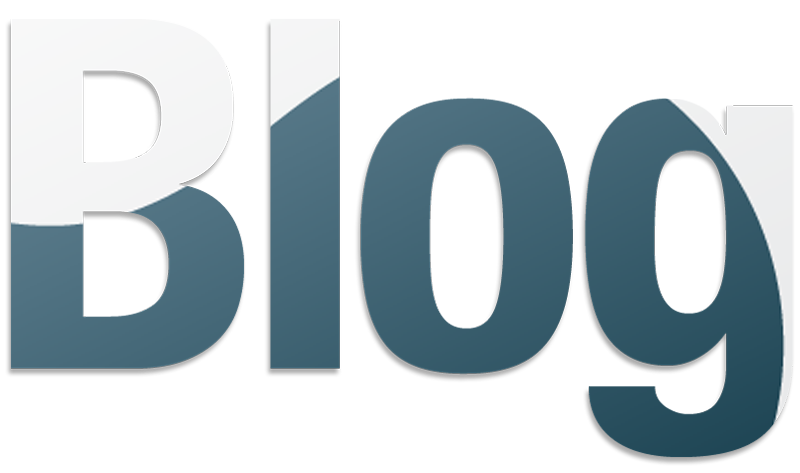 9 Reasons You need Our ERP Platform LucidTrac
written by Victor Ocasio / victor@lucidtrac.io on Thursday 12/15/2022

updated on Saturday 02/25/2023 18:16 UTC
Are you looking for a comprehensive, cloud-based ERP platform that can take your business to the next level? Look no further than LucidTrac! As a leading Software as a Service (SaaS) solution, LucidTrac will revolutionize how you manage your enterprise operations. It offers an array of features tailored to meet your business needs and help you reach new heights of success. Here are our 9 Reasons You need Our ERP Platform.

ERP Platforms
In the modern business world, Enterprise Resource Planning (ERP) Platforms are essential tools for success. An ERP platform is a cloud-based software solution that helps businesses manage and streamline their operations. This includes customer relationship management (CRM) and Customer Service and Relations (CSR). It is also known as Software-as-a-Service (SaaS). With ERP platforms, businesses can boost efficiency, reduce costs, and improve customer satisfaction.

Reason 1: Efficiency
An Enterprise Resource Planning (ERP) system can be an invaluable tool for any business looking to maximize efficiency and reduce labour-intensive tasks. By providing a single source of truth, an ERP streamlines processes from order entry to inventory management and beyond, creating a cohesive system that helps businesses operate more effectively.
Not only does the introduction of an ERP save time in regards to tedious manual labor such as data entry and reporting, but it also allows for expedited decision-making due to the inclusion of real-time data analytics. With this access to up-to-date information at their fingertips, decisions can be made quickly without needing a dedicated team of analysts or consultants. As companies embark on scaling initiatives, an ERP system like ours is essential for supporting these efforts and keeping operations streamlined.

Reason 2: Accuracy

An ERP system can be a powerful tool for any business looking to increase their data accuracy and improve their processes. By storing all information in one place, businesses can gain greater visibility into the data they need to make educated decisions. This visibility is especially important when businesses are scaling or growing; as the business grows, its databases become increasingly complex and manual efforts may not be sufficient to manage them.
An ERP system can help with this by allowing businesses to track and store information in a centralized place that is easy for everyone on the team to access. They also provide an automated way of entering data, eliminating the potential for human error while streamlining processes across departments, which helps ensure that all relevant information is updated quickly and accurately.

Reason 3: Automation
Automation enables businesses to minimize manual labor, reducing costs, errors and delays in executing tasks, You may also like to read Automate Smartly - Don't Automate Everything another blog post we wrote about automation.

Reason 4: Cost Savings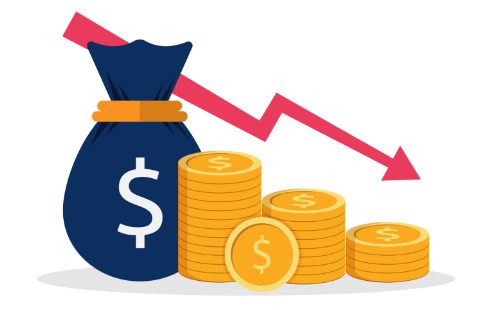 Cost savings are another major benefit of integrating ERP software into a business's workflow. By automating processes, it allows for greater accuracy and speed in completing tasks which leads to saving both time and money. Additionally, many ERP products offer additional cost savings through discounts on bulk orders as well as subscription plans tailored to fit the needs of every organization's budget.

Reason 5: User Friendly Interface
An easy-to-use interface attracts more users and increases the adoption rate of ERP systems among employees. A user friendly interface allows users to quickly access information without having any prior knowledge on how the system works or what is available in the system's core functionalities. This helps reduce learning curves for new hires, saving time for everyone involved in training and implementation processes.

Reason 6: Cloud Computing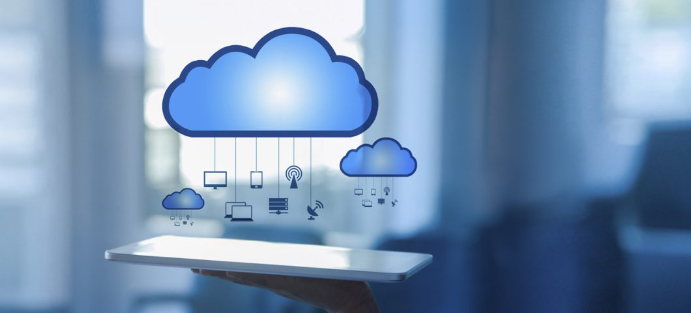 By transitioning to cloud computing, businesses can take advantage of a scalable infrastructure that grows with their needs. This technology allows businesses to access their data from anywhere in the world and provides greater flexibility in terms of software upgrades or scale back when needed. Additionally, cloud-based systems offer high levels of security and reliability, making them well-suited for mission critical operations.

Reason 7: Robust Features
The features of an ERP system are robust, ranging from accounting and payroll automation to supply chain management and customer relationship management integration. With powerful built-in tools like analytics, reporting, project tracking and invoicing capabilities, businesses can easily access the data they need to gain insights into their operations. The scalability of the system allows for businesses to customize the solution based on their current needs as well as future growth goals. It also provides users with real-time visibility into different parts of the organization's operations including inventory levels, order status updates, financial performance and more.

Reason 8: Reporting & Auditing

An ERP system like ours can be a great asset when it comes to streamlining reporting and auditing. Our software helps automate and manage the entire process from start to finish, making it easier for businesses of all sizes to keep their financials up-to-date with minimal effort. By centralizing financial data into one comprehensive database, we can provide greater visibility into your operations, enabling you to save time and money while reducing risk.

Reason 9: Customizing & Custom Programming
An ERP system is a powerful asset for any business looking to streamline their processes and improve productivity. It can be customized to suit the unique needs of any organization, but it should also be flexible enough to allow for custom software to be built on top of it. This way, companies can easily scale their systems as they grow and add new functions and features with minimal effort.
Customizing an ERP system gives businesses access to tailored solutions that are specially crafted to meet their specific needs. By allowing custom software development on top of these systems, businesses can increase operational efficiency while optimizing scalability. With the help of a reliable vendor, organizations can create software applications that integrate seamlessly into their existing infrastructure and help them keep pace with ever-evolving demands.
In Conclusion:
ERP system like ours can be a true asset to any business as it can help streamline processes, reduce manual labor and expedite decision-making - all of which lead to increased efficiency and productivity. Investing in an ERP system is likely to pay off in the long run with cost reductions and improved customer relations. Therefore, it is important for business owners to consider the implementation of an ERP system that best suits their needs.

When it comes to running a business, there is no one-size-fits-all approach. However, Enterprise Resource Planning (ERP) systems can be incredibly valuable for businesses of all types and sizes. ERP systems provide an overarching platform that connects multiple applications to automate various tasks such as accounting, inventory management, customer relationship management and more.
There are numerous reasons why businesses use ERP systems, but the nine shown above here are nine of the most common ones our platform can help solve.
In Case you Missed It - Seach by Tags!
Experience seamless business scaling like never before!
LucidTrac
is a versatile and scalable cloud-based ERP (Enterprise Resource Planning) software platform, designed to accommodate businesses of all sizes, ranging from solo entrepreneurs to large organizations with hundreds of employees. By utilizing
LucidTrac
, you and your team can concentrate on growing your business while we deliver a comprehensive suite of feature-rich software services tailored to your specific needs.
Unleash Your Self Motivational Power

Introducing the #softwareKing Motivational Mobile App Section: Unleash Your Self Motivational Power
At LucidTrac ERP, we are proud to announce the launch of an exciting new section within our Mobile App: #softwareKing. Designed to inspire, empower, and uplift, #softwareKing brings you an exclusive collection of Daily Motivational Videos, curated to fuel your ambition and drive your success.
With the #softwareKing section, we believe that motivation knows no bounds. That's why we have made these inspirational videos accessible to everyone, without the need for an account or any subscription fees. Simply download our app, and immerse yourself in a world of powerful messages and transformative insights.

Visit our YouTube channel at https://youtube.com for help and videos about the #LucidTrac Platform.

Visit the
#softwareKing YouTube Channel Today
and Unleash Your Self Motivational Power
Compare
LucidTrac

to other online platforms

To help you get a better understanding of your needs by comparing LucidTrac to other online ERP / SaaS platforms.

LucidTrac offers a comprehensive solution to streamline all of your business operations.

With its fully customizable features, LucidTrac allows you to tailor the platform to meet the specific needs of your business.
| | | | | | | | | | | |
| --- | --- | --- | --- | --- | --- | --- | --- | --- | --- | --- |
| Comparing Feature | LucidTrac | Zoho CRM | Zendesk CRM | Freshdesk CRM | Salesforce CRM | Monday CRM | HubSpot CRM | Keap CRM | Sugar CRM | SherpaDesk CRM |
| Price | $300 Unlimited Users | $49 Avg/Per User | $149 Avg/Per User | $109 Avg/Per User | $125 Avg/Per User | $99 Avg/Per User | $99 Avg/Per User | $49 Avg/Per User | $45 Avg/Per User | $49 Avg/Per User |
| Free Trial | Yes | Yes | Yes | Yes | Yes | Yes | Yes | Yes | Yes | Yes |
| Support 24/7 | Yes | Yes | No | No | No | No | No | No | No | No |
| Developer API | Yes | Yes | No | Yes | No | No | No | No | No | Yes |
| Dashboards | Yes | Yes | No | Yes | No | Yes | No | No | Yes | No |
| To-Dos | Yes | Yes | No | Yes | No | Yes | No | No | Yes | Yes |
| Products & Assets | Yes | Yes | No | Yes | No | Yes | No | No | Yes | Yes |
| User Roles | Yes | Yes | No | Yes | No | Yes | No | No | Yes | No |
| 2FA (Two-Factor Authentication) | Yes | Yes | No | Yes | No | Yes | No | No | Yes | No |
| Multi Method Importing | Yes | Yes | No | No | No | Yes | No | No | No | No |
| Documents & Templates | Yes | No | No | No | No | No | No | No | No | No |
| iOS/Android Apps | Yes | Yes | No | No | No | No | No | No | No | Yes |
| Statistics & Reporting | Yes | Yes | No | Yes | No | No | No | No | No | Yes |
| Storage | 500G Base Node | 1G | 1G | 1G | 1G | 1G | 1G | 1G | 1G | - |
| Monthly Payments | Yes | Yes | No | Yes | No | No | No | No | No | Yes |
| Campaigns | Yes | Yes | No | Yes | No | No | No | No | No | No |
| Exporting Services | Yes | Yes | Yes | Yes | No | No | Yes | No | Yes | No |
| Emailing | Yes | Yes | No | Yes | No | No | No | No | No | No |
| SMS Inbound/Outbound | Yes | Yes | No | Yes | No | No | No | No | No | No |
| Voice Calling Inbound/Outbound | Yes | Yes | No | Yes | No | No | No | No | No | No |
| IVR Services | Yes | Yes | No | Yes | No | No | No | No | No | No |
| Google Calendar/Authentication | Yes | Yes | No | Yes | No | No | No | No | No | No |
| Service Tickets / Time Tracking | Yes | Yes | No | Yes | No | No | No | No | No | Yes |
| Email to Service Ticket Services | Yes | Yes | yes | Yes | No | No | No | No | No | Yes |
| Time Clock / Payroll Exporting | Yes | No | No | No | No | No | No | No | No | No |
| Networking / IP & Host Management | Yes | No | No | No | No | No | No | No | No | No |
| Web Forms / Landing Pages | Yes | Yes | No | Yes | No | No | Yes | No | No | No |
| Invoice/Payment Collections Tools | Yes | No | No | No | No | No | No | No | No | No |
| Customized Programming | Yes | No | No | No | No | No | No | No | No | No |
So what are you waiting for?
What Do People Say?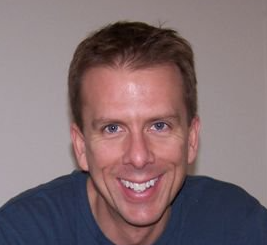 Mr. Kevin Johnson
BlueSpruce Consulting Services, LLC.
I have known Victor for over 20 years and can honestly say he is one of the most gifted computer programmers I have seen. Together we have built many wonderful tools & applications for my customers. His team and his talents can not be understated, and as I like to call them miracle workers and amazing problem solvers. At any given point we will always have 2 or 3 projects in the works and all from happy customers. Thanks Victor and OmniV~ for all your hard work and dedication to your craft.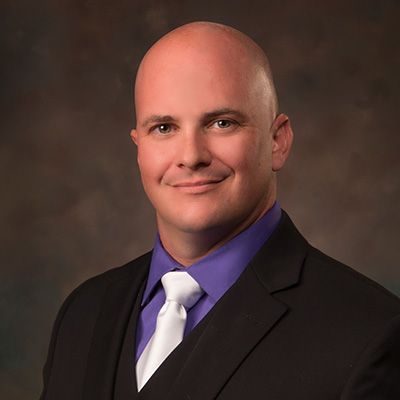 Mr. Craig Stonaha
CEO Laughing Rock Technologies, LLC.
We have been using OmniV~App Suites since 2010 this was well before they relaunched as LucidTrac and will never switch to anything else. We have tried many other systems but OmniV~App Suites ( LucidTrac ) is in a world all it's own.
John Adams
President/CEO - RDI
In 2007 we began our adventures with Victor & OmniV~, We have since integrated all of our ERP/CRM services, Inventory and Asset Tracking through their LucidTrac ERP/CRM. Our team has worked hand in hand with OmniV~ QA department to build customer RDI solution into LucidTrac that others could not deliver on. From there we have expanded to using TraX & Google Cloud Services linked through the LucidTrac. Thanks OmniV~ for all the hard work and dedication.

Sometime in mid 2011 we began using the OmniV~App Suites CRM to track and manage our DEBT-LEADS. This was a completely CUSTOM application built with the help of the QA-Team @ OmniV. These guys can truly take any vision and make it a reality. Thanks OmniV~
Brian Gomez
Gomez Check Cashing
We started using LucidTrac - TraX in conjunction with our Regsicope (RDI) report center; They have made the process of tracking our returned checks a breeze and there application is easy and quick to use; The built in TEMPLATE system lets us generate collection and notices for direct mailing. They have made this part our lives smoother in this process. Thanks OmniV~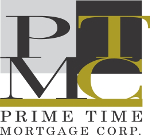 Mr. Michael Graziano
Prime Time Mortgage Corp.
We have been using Omni V since 2011. There team and service is impeccable. We highly recommend them to anyone looking for there services that they offer. They are highly qualified and very reasonable on their pricing. You will not be disappointed at all with OmniV~. Sincerely, Michael A.

Mr. Nicholas Tannous
NWT Enterprises Ltd - San Juan, Trinidad and Tobago
We found LucidTrac - Trax by lucky accident back in January of 2016 and the team has been nothing but the best in getting us collecting on our returned check items. Trax has been an amazing tool that allows us to take care of a this unfortunate part of the distribution and fulfillment process.

Mrs. Cynthia Garrett
Berks ENT - Reading PA
We reached out to OmniV in mid 2011 after our website was shall we say seen better days. There team was able to address our issues and have provided us with outstanding service and support since then. We are happy Victor and his team our on our side to make managing emails and our website a breeze.
Grab your chance to see a free half-hour demo of our all-inclusive ERP software right now! No more dealing with complicated and costly systems, our platform is simple and user-friendly.